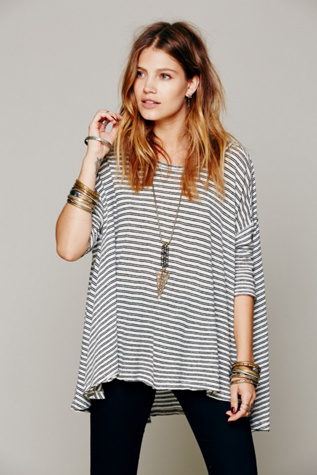 You don't need to get a whole new wardrobe when you get pregnant. If you spend your budget wisely, you can acquire garments that you can wear before, during and after your pregnancy. Take these oversized tops for example; or the open cardigans and floaty kimonos.
If you (like me) love the loose top/ skinny bottom silhouette, what better than soft, stretchy and roomy t-shirt? Perfect to wear with a bump and then afterwards really easy (and discreet) to lift for nursing.
Don't you love how she does it?
–Top row–
–Middle row–
–Bottom row–